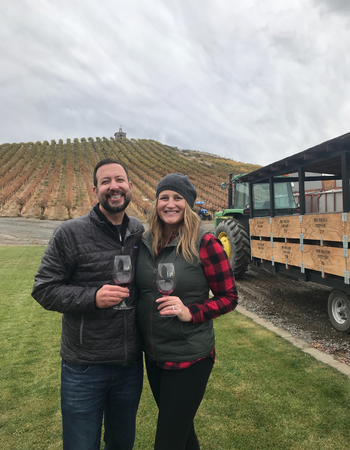 Red Willow Vineyard Experience 2024
Exclusive to club members & their guests
Premiere Fortuity Wine Experience - Red Willow Vineyard
Friday, July 12, 5:30pm
Club only and their guests

Enjoy an evening at one of the Yakima Valley's oldest and most revered vineyard. Preview (and taste) the yet to be released Fortuity Red Willow Cabernet Sauvignon, ride on the tour wagon to vineyard sites and the reknowned chapel, enjoy pintxos and paella from Chef Frank Magana (full menu below) & more wine, Little Hopper transportation from Downtown Yakima and more.

$140 per person, includes food, wine, transportation, vineyard tour and gratuities. Non-refundable, may be transferable.

We will have a few tickets available for $110 for those coming from the Lower Valley and do not need transportation. Please contact Emily directly if you would like to purchase these.
Menu
Pintxos (Spanish hors d'oeuvres)
Pipirrana (Spanish salad)
Artisan Bread
Big Paella: Clams, mussels, prawns, beef, chicken, chorizo, peppers, onions, saffron rice
Olive oil cake