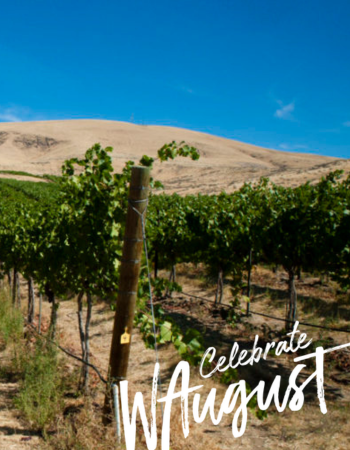 WAugust and Club Share Promo Materials
Your purchase will offset design and program fees and will also include the first 20 weekend badges. Additional badges may be purchased in 20 unit increments here. Must purchase by July 1, 2023.
You may select pickup to pickup at Fortuity (Ellensburg or Yakima Valley Winery). Or you may select shipping for a $5 flat rate fee.