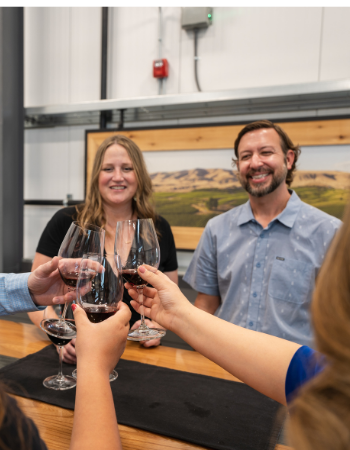 Private or Group Reservation w/Emily & Lee - PrePaid
Guests will enjoy a tasting experience with owners Emily & Lee Fergestrom.
When booking a table for 8 or more guests, we ask that you put a deposit down on the table. The deposit will then be applied to your final bill. If you'd like to purchase after your tasting experience, we're happy to provide you with 10% off your to-go wine purchase.
Once you pay your deposit, we will secure your reservation.
Cancellation Policy: We are a small winery, and as such, we have very limited tables. Reservations, particularly group reservations, typically book in advance and we are counting on you arriving as planned. No problem if your plans change, just let us know as soon as possible. We will gladly refund your card if you cancel more than 48 hours before the start of your appointment.