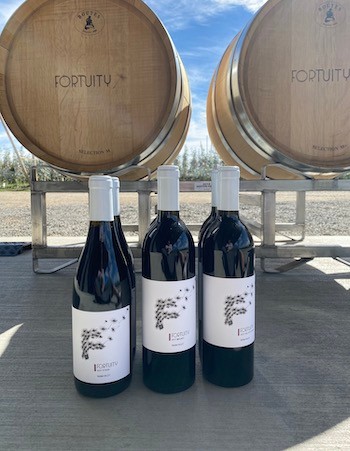 The Fifty Fifty Trifecta x Deux
We love making single varietal, single vineyard wines and we love playing around with unique blends. This six pack includes an amazing mix of both:

The Fifty Fifty is an award-winning wine comprised of 50 percent Malbec and 50 percent Syrah. We love the 2017 blend because the two grapes come from the same vineyard, Verhey Farms at the most northern section of the Yakima Valley AVA. With this six pack, you'll get to taste the varietals in their purity and then a unique blend of both. The single varietal Syrah and Malbec are limited production wines, 68 and 80 cases respectively. We hand-selected which barrels to go into these bottles, while blending the rest into The Fifty Fifty.
Priced $189 with shipping included. Regularly $200 plus shipping. Club members receive their discount on top of this already special price, $160.65 for CM-3 and CM-6 and $141.75 for Founders.
This sale expires on Sunday, August 30.