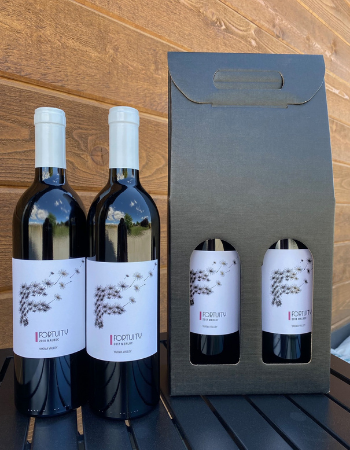 Grillin' & Chillin' Wine Pack 2021
Father's Day is all about grilling and hanging with Dad! Enjoy two grill-worthy wines in a stylish black wine carrier. Slip a card in there and you're good to go! Each bundle comes with one bottle each of the 2018 Malbec and 2017 Merlot.
Special price of $60 ($68 value). Club members, your discount is on top of this: $51 club, $45 founders.
*carrier available for pick up only