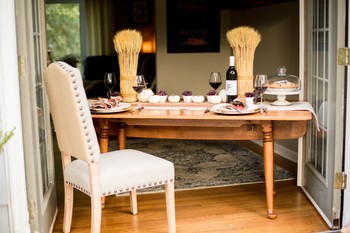 2019 Thankful Wine Bundle
***$10 from every 2019 Thankful Six-Pack sold will help support California Wine Country farmworkers***
We feel incredibly thankful to have recently completed our third harvest. While the Yakima Valley had its own weather challenges this year, they were small compared to the historic wildfires now ripping through the Northern California Wine Country.
Part of our mission is to support those who make the Yakima Valley what it is. One of these very important groups are our farmworkers who tend to the vines to make sure our grapes are some of the best in the world. Today, many farmworkers in California are suffering because the beautiful land they tend to is being overtaken by wildfires. Ninety-five percent of these farmworkers in Sonoma County identify as Latino or Hispanic. That is why we have chosen the Latino Community Foundation NorCal Wildfire Relief Fund as our nonprofit of choice for the 2019 Thankful Wine Bundle.
For every 2019 Thankful Wine Bundle sold between now and Thanksgiving Weekend (December 1), Emily and Lee Fergestrom will donate $10 to the LCF's NorCal Wildfire Relief Fund. For more information on our philanthropic efforts, please visit the Fortuity Gives webpage.
The 2019 Thankful Wine Bundle includes:
2018 Rose of Cinsault

2018 Sauvignon Blanc

2017 Chardonnay
2017 Merlot
2017 Syrah
2017 Le Classique