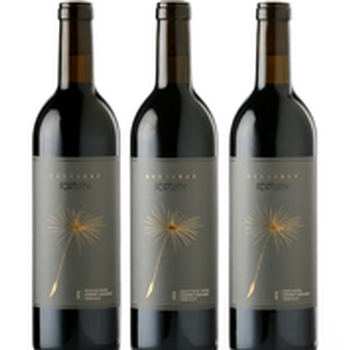 Destined Release Dinner & Music
We invite you to join us on August 27 for an evening of food, wine, music & art to celebrate the release of a new collection to the Fortuity wine portfolio: Destined by Fortuity.

From the very beginning we planted our flag in the Yakima Valley AVA. And the more that we learn about wine grape growing regions, the more we are reminded just how special Yakima Valley is.
In 2018 we sourced Cabernet Sauvignon from three of the state's top vineyards: DuBrul, Heart of the Hill and Red Willow. Each of these growers have been farming wine grapes in the Yakima Valley for decades and they are incredible stewards of the land.

The result is three wines - distinctive and spectacular in their own way. They are what we in the industry call vineyard designates, designed to showcase the unique terroir of that particular site.

Celebrating the launch of Destined - August 27
Chef Craig Singer will be slow cooking beautiful tri-tip and serving it with bountiful, local seasonal vegetables. See sample menu below.

Musician Alison Banchero and her jazz trio will provide music for the evening.

Pacific Northwest Artist Erin Oostra will be doing a live painting of the Yakima Valley.

Dinner will be served open house style from 6-8p, music from 6:30-8:30p.

Tickets are $100 or $85 for club* and include dinner, wine-tasting, music, entertainment, gratuities and first access to purchase the limited Destined by Fortuity collection! Non-refundable but may be transferred.

In true for Fortuity fashion, we are keeping tickets limited for this event. Dinner will be outside, rain or shine. Tickets are non-refundable, but may be transferred.
Sample menu, subject to change based on fresh, local offerings:
Slow smoked tri-tip, red pepper & corn relish, Fortuity Cabernet barbecue sauce
Seasonal yakima valley vegetables
Panzanella
Fresh slaw
Herbed corn biscuit
Stone fruit dessert
*Maximum two tickets at club pricing. For additional tickets, please contact Emily at emily@fortuitycellars.com.
Club Pricing $85 (Sign into Account)