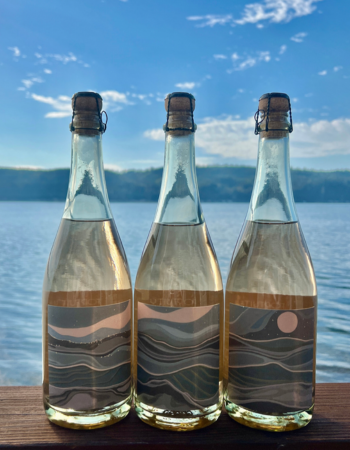 Amusez Vous (3 bottle series)
Club First Wine - Only available to club at this time.
Sparkling rosé. 100% Syrah. Mary Evelyn Vineyard. Certified Sustainable. Sustainable WA.
When we decided to add a sparkling to our portfolio, we knew we wanted to produce a high quality, méthode champenoise (traditional method) wine. A wine with extra fine bubbles and reflects our Fortuity style: dry, aromatic, balanced.
With the 2022 vintage, find aromas of red berries, pomegranate, rose petal and citrus. Bubbly balance of acidity and creamy texture. Bright, beautiful finish. Extra Brut (4.5g/L). 9-month tirage.
100 sets available. Shipping additional.
***NOTE: The 2022 vintage is in an antique green bottle
Available to Club Only at this time